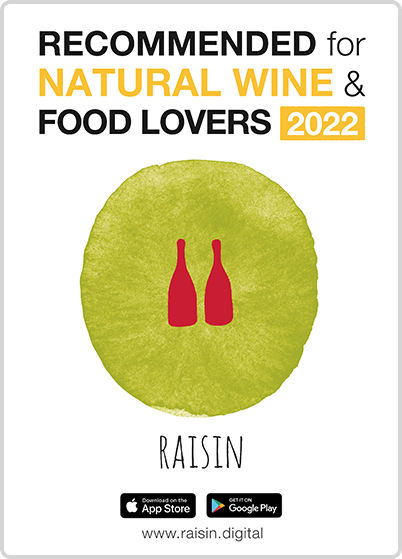 THE RAISIN STOREFRONT STICKER!
This storefront sticker is sold only to establishments that have at least 30% natural wine: verified by our team through the wine list + photos to match.
RAISIN ELECTROSTATIC STICKER
5.90 x 8.66 In
$39
+ shipping included
⚠️ ONLY for ESTABLISHMENTS RECOMMENDED on Raisin. 🍷 30% Minimum Natural Wine REQUIRED.
⇢ NO REFUNDS will be MADE for non-members ;)
➜ While we may not have scientific data to prove it 🔬, we have received a huge amount of positive responses from establishments to confirm the undeniable impact on visitors + sales 📈 with the Raisin storefront sticker in their window.
💡Even more so, purchasing this sticker means supporting an independent organization that does not advertise, and does not sell or rent the data of its users externally.
SHIPPING: orders within EUROPE normally take 3-7 business days to arrive after being shipped. International orders (outside EUROPE) normally take 2-4 weeks to arrive after being shipped. Occasionally, international orders are delayed causing arrival time to increase up to 8 weeks for delivery. If you are an international customer and did not receive your package within 8 weeks, please contact us.
NOTE: sticker does not have gray border lines.
+
+

Fast Registration + Yearly Subscription + Sticker

Fast included + $179 / Year + Free Sticker & Shipping

$179

$267,99

➜ SAVE $88,99 NOW! Let neighbors know you are destination for 🍷 natural wine and 🍽️ food lovers!
---